Your Experts in Termite Inspection and Treatment Services
Termite Inspection and Treatment
Regain Control of Your Property
With many years of experience under our belt, Zero Termite and Pest are experts in Termite Inspection and Treatment. We can help you regain control of your property.
Termites are known to cause thousands of dollars in damages to your home and property and many Insurance policies will not cover damage caused by Termites.
Years of experience and in-depth knowledge have given our technicians a keen eye to recognise the source of your infestation and how best to take care of your problem. Maintaining your home and yard in conjunction with our ethical pest control practices will help restrict and prevent further invasions. 
Subterranean Termites: More commonly known as White Ants, Subterranean Termites are the most common and most destructive termite. They need moisture to survive and will make their nests near and under the ground and branch out in search of moisture and food.
Drywood termites: These insects live in small colonies and inside pieces of dead timber or furniture. Such colonies can go undetected for years and can cause significant damage if left untreated.
Dampwood Termites: This species relies on moisture for survival and are most likely to nest outside in damp and rotten wood near the ground. If found nesting inside, there is an indication of an additional moisture problem.
For your safety, reliable termite inspection and treatment is essential. We will send you a friendly reminder to ensure your inspections are kept up to date.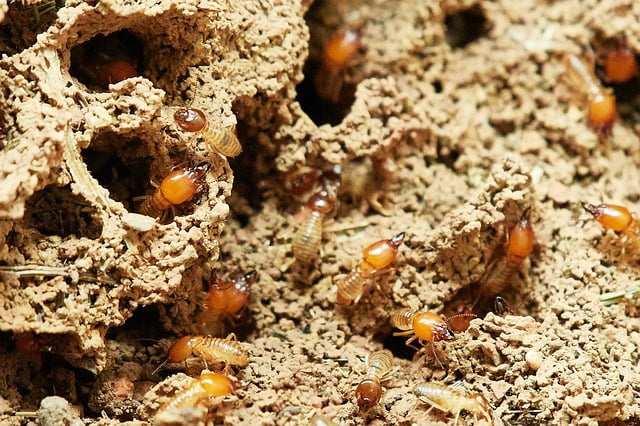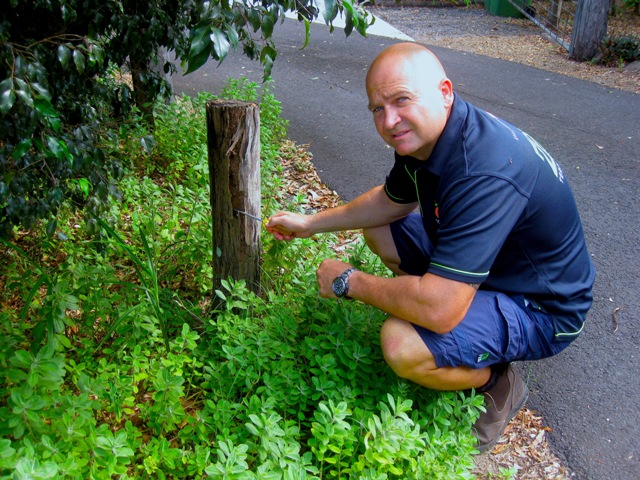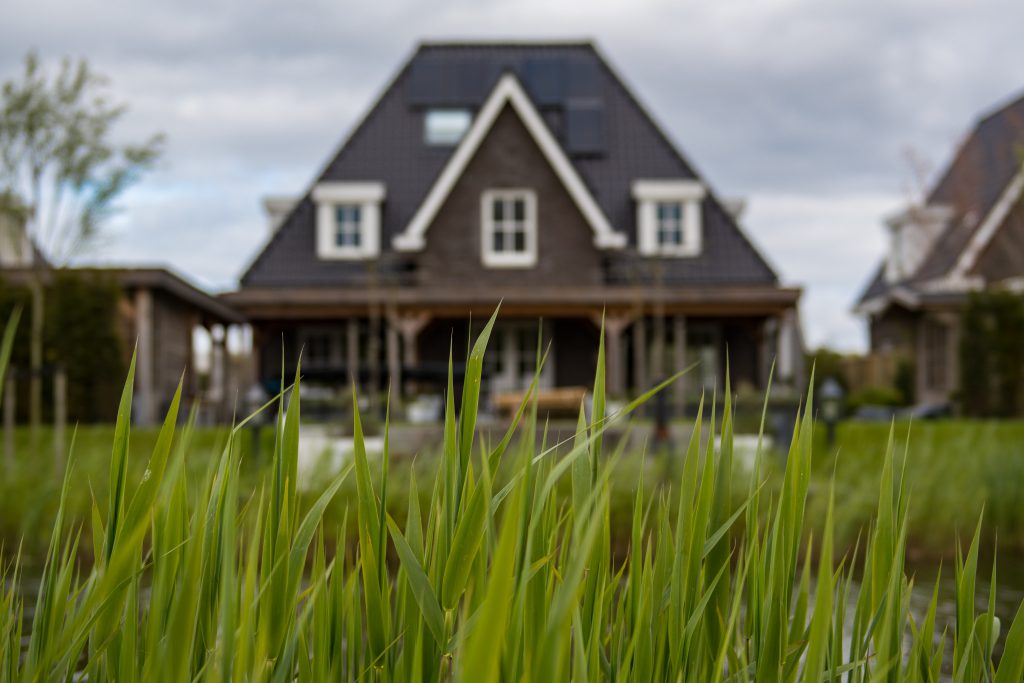 Do I Need Termite Inspection and Treatment Services?
When feeding, termites eat from the inside out, leaving only a thin layer of wood and no structural integrity.
Keep an eye out for these termite infestation signs:
Hollow Sounding Wood: These wooden structures will become soft, weak and can be easily damaged with a finger or tool.
Mud Structures: If wooden structures have mud tunnel attached and inside the wood, this is a tell-tale sign of a termite infestation.
Small Heaps of Loose soil: These can be found next to skirtings, door frames or around the external perimeter of the house
Bare Patches of Grass: If bare, round patches are found in generally healthy grass, there may be a termite colony below.
We will control your termite problems with gels, dusting and chemical applications. Call us on 0412 668 845 for more information on our termite inspection and treatment services.
For the best termite Inspection and treatment, we recommend the following options depending on your building type and situation as follows:
Reduce Access: Seal gaps around water and gas lines as well as reduce wood-to-ground contact in places where they may enter your home. In addition to removing these access points into your home, you also can treat wood with termiticide.
Reduce Food Sources: Storing timber under, in or against your property will provide an attractive food source for termites. Remove and store any timber and/or debris, such as dead leaves, away from your property.
Reduce Excess Moisture: Moisture is essential for a termite colony to thrive. Make sure water does not pool and your property is kept as dry as possible. Fix all broken drains, stormwater pipes and leaks. Ensure you plumb your hot water system and air-conditioner overflows away from the house to prevent ideal termite breeding conditions.
Inspect lumber: Wood makes up the majority of a termite's diet. Regularly check used lumber, dead trees and wooden fences. Ensure garden beds or heavy foliage are not abutting your house.
Regular Pest Inspections: Regular termite inspections help ensure that your home and property remain termite-free as well as help in the early detection of termite activity and infestation. Thus swift action can be taken before further damage can be caused to your home. All our Pest inspections are in compliance with the requirements of the Australian Standard.
Termite Control: Bait Stations or Chemical Barriers
The choice between a chemical barrier and bait stations are often dependent on the size and location of the infestation as well as your pest control needs and requirements.
A barrier treatment consists of applying a chemical barrier to the soil around the property to create a barrier between your home and the ground to block all potential routes of termite entry.
If you are looking for an eco-friendly alternative, a Sentricon always active bait system is the ideal solution. Bait filled plastic cylinders are strategically placed around your property. It is continually monitored to ensure effective termite management.
No matter your termite control needs, Zero Termite and Pest will arm you will all the information you need to make the best decision for you and your home.
For More Information read about Chemical Barriers or Bait Stations.
Why You need Termite Inspections
Whether you are buying or selling, Termite inspections can save you a lot of money in the long run. Anyone can look for termites, but it takes a trained and qualified inspector to confirm if a home has a problem.
Termites can live undetected for many months and can cause huge amounts of destruction before they are even discovered. Not only does this result in thousands of dollars in repairs, but this damage can cause additional structural issues- in both new and old homes!
Thus, a termite inspection is essential for any home.
At Zero Termite and Pest, we specialise in building and pest inspections to give you the information you need to make an informed decision.
All our Pest inspections are in compliance with the requirements of the Australian Standard.
Termite Inspections Benefits
Value Assessment: Building and pest Inspections help find the true value of a property. It may also insight to construction materials, to help with long-term maintenance, preventative measures and safety.
Awareness: Qualified technicians have the knowledge and tools needed to analyse a home so that you are made aware of any potential issues and repairs. Zero Termite and Pest work with integrity and honesty- ensuring you have all the information you need to make an informed decision.
Peace of Mind: Termite inspections are the ideal service to catch any issue that may have been missed. Our technicians are trained to give you the peace of mind you need when making your investment.
Hidden Issues: There are often many aspects of a property that are overlooked or forgotten. With termite Inspections, concealed issues and defects can be easily found. This arms you with important knowledge needed when making an important decision.
Found Termites During an Inspection?
It's common for termites to be found during a routine inspection. If active termites are during the inspection, we strongly advise treating the termite infestation immediately. If treatment is not undertaken, you run the risk that the termites will cause severe damage to your house, often before you can visually see any signs of termite damage.
Zero Termite and Pest have all the necessary tools and treatments needed to carry out any termite treatments to eradicate the colony.
Experts in Termite Inspection and Treatment
WE ARE PASSIONATE ABOUT CUSTOMER SATISFACTION
We undertake every job as if it were our own home.  We ensure every job is done with the utmost professionalism, using safe quality material.
We strive to maintain the highest standards while exceeding client's expectations at all levels.
 HONEST AND DEPENDABLE
All our staff are police checked and turn up on time every time. We complete all projects with integrity and fairness. We strive to offer the Sunshine Coast an honest and reliable service.
WE ARE ALWAYS IMPROVING
We keep up to date with the latest innovations and improvements in Pest Management technologies. We keep up with educating our clients about the risks and preventions involved in the Pest Industry.