Need Bed Bug Control?
---
Providing Reliable Bed Bug Pest Control Services
Zero Termite and Pest are professional bed bug pest control specialists who understand the sensitive nature of this type of infestation. We, at Zero Termite and Pest, use our utmost discretion in inspecting and treating these pests.
Much like head lice, bed bugs have become taboo due to the many myths associated with this pest. However, it is important to remember that bed bugs do not discriminate between clean and dirty spaces- they will set up home wherever they can feed and hide. Bed bugs live solely on blood and having them in your home is not a sign of dirtiness. Bed bugs are as likely to be found in the cleanest homes and hotel rooms as in dirty ones.
Got a bedbug infestation? Call Zero Termite and Pest. We will assess and discuss your situation with sensitivity to formulate an effective eradication plan suited to your needs.
Bed Bug Control: Why us?
---
Bed Bug Control can be difficult. DIY tools and techniques may help get rid of bed bugs for a short while. But it is only a matter of time before they return.
For reliable, effective and long-lasting solutions, contact our experts at Zero Termite and Pest.
We understand the stigma and taboo surrounding bed bug infestations. Our technicians are trained to work with integrity, honesty and discretion and will provide you with professional bed bug control services that will leave you stress and, most importantly, bed bug-free.
We use a variety of safe and environmentally friendly gels, dusts and chemical applications.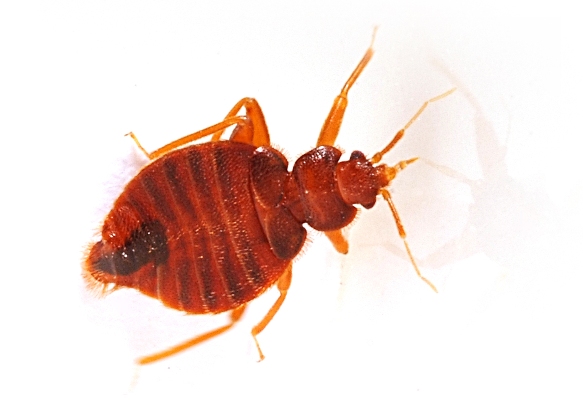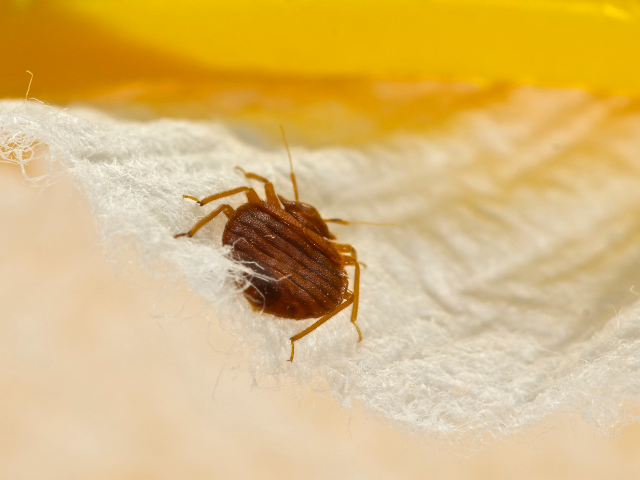 Do I Need Bed Bug Control?
---
Bedbugs are small, oval-shaped insects that live and feed on the blood of humans or animals. An adult bed bug can grow to the size of an apple seed.
Bed bugs do not have wings and cannot fly, but they can move over floors, walls and ceilings very quickly.
Bed Bugs do not restrict their breeding activities or infestations to beds alone. Female bed bugs have the ability to lay hundreds of eggs over her lifetime and can be found in carpets, house furniture and bedroom bedding, such as sheets, pillows and other linen.
Although they are stressful and a nuisance, bed bugs are not known to pose any serious health and safety risks, other than red and itchy bites.
Over the past few years, Australia and the Sunshine Coast has encountered a rise in the infestation of the bed bugs. As a result, there has also been an insurgence of bedbug management devices and products. However, it is important to note that not all of these devices are effective in bed bug pest control.
With more than 10 years of pest control experience, Zero Termite and Pest have developed effective and reliable techniques to rid your property of bed bugs.
Know what to look for
---
Bed Bugs are a growing problem on the Sunshine Coast. They are easily spread and can be difficult to treat. Early detection and treatment are key to the successful bed bug control.
Bedbugs will often lurk in small cracks and crevices. Although they aren't known to transmit disease or pose any serious health risks, these parasites can leave itchy and unsightly bites.
Keep an eye out for these bed bug infestation signs:
Itchy Red Spots: Bites are typically small, red and itchy spots on the skin. A hallmark of a bed bug infestation is clear and well-defined bite patterns on your skin. These bites will look different from those of fleas and mosquitoes.
Odour: Bed Bugs release pheromones, that can become quite strong when large numbers of the parasite are present. If you detect an unfamiliar musty smell in your home, it may be a bed bug infestation.
Blood Stains: Although waking up with sheets speckled with blood may be alarming, discovering that beg bugs are the cause is even more so. You may unconsciously squash bed bugs while you are in bed, resulting in blood spots. If this is discovered, a bed bug inspection may be required. All our Pest inspections are in compliance with the requirements of the Australian Standard.
Dark spots and skin on mattresses and walls: Bed bugs will leave faecal stains on your bedding and walls. These stains will smear when touched and have an unpleasant smell. Adolescent bed bugs will shed at least 5 times before reaching maturity, so it is likely you will see bed bug skins if you have an infestation.
A bed bug treatment programme is the best way to treat a bed bug infestation.
Our certified technicians are extensively trained and experienced professionals. They understand the nesting and feeding habits of bed bugs and use this knowledge to choose the correct bed bug control methods for effective management.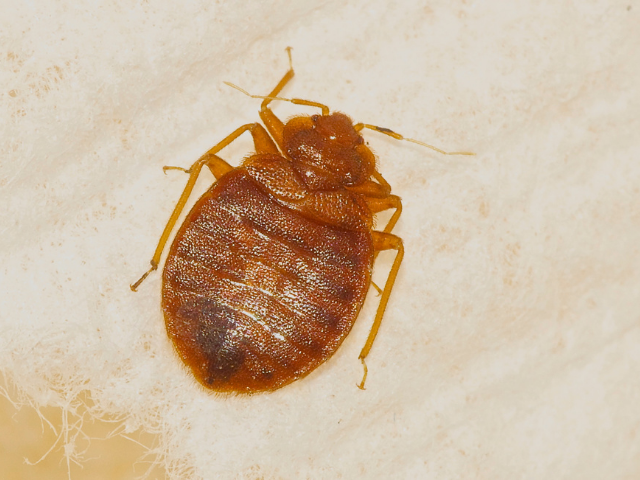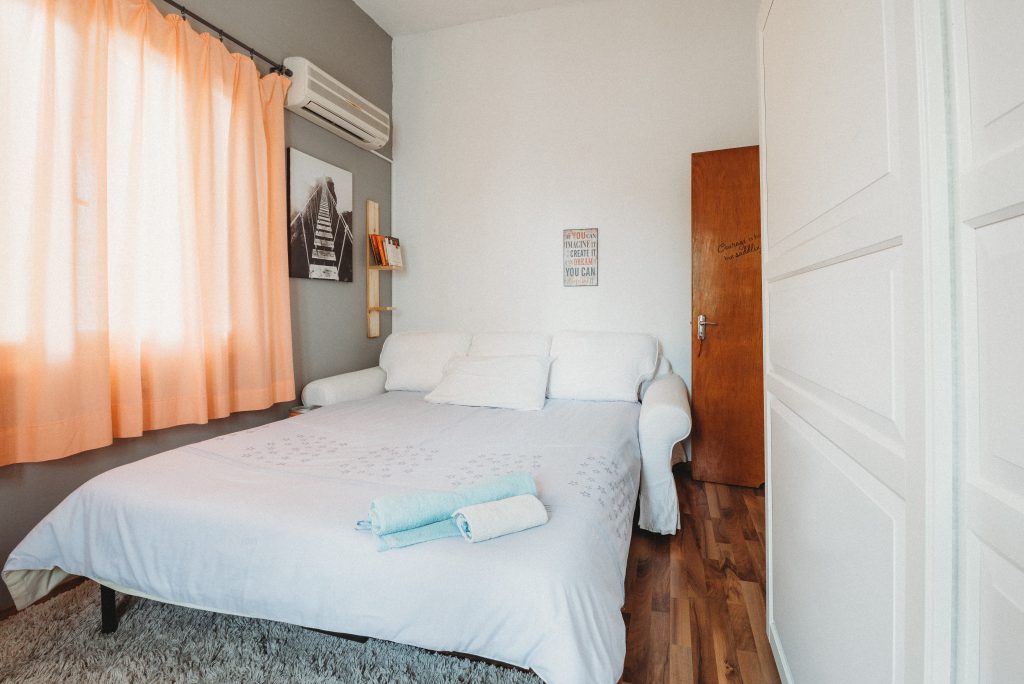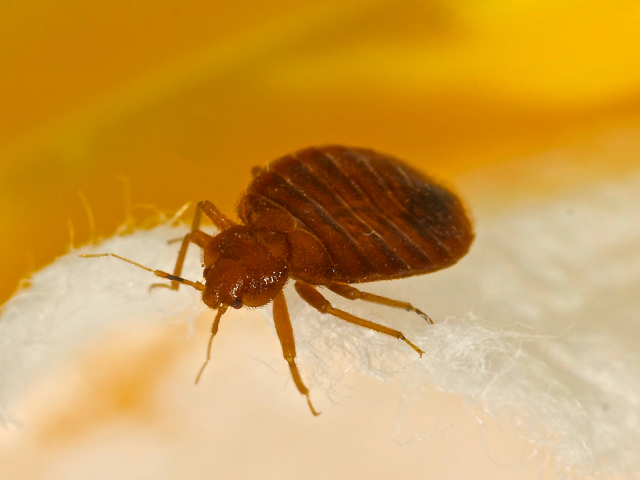 Bed Bug Control and Your Business
---
Leave no mattress unturned!
A bed bug infestation can be detrimental to your business that offers accommodation and transportation, as they are known to be sources of harbouring and spreading bed bugs. It takes just one pest sighting for the cleanliness of your establishment to be questioned. With a constant stream of guests and clients, a bed bug infestation is inevitable. A hands-on approach is beneficial to the effective treatment and management of bed bug infestations.
If left untreated, bed bugs can quickly spread and take over. Many business owners are not aware of how difficult it is to contain and treat an existing bed bug infestation once it occurs. When it comes to minimising the risk of bed bugs a quick and aggressive response is crucial to contain the infestation. Failing to take immediate action opens your business up to the greater risk of property damage and loss of revenue. Regular pest inspections are also key to effective bed bug control. If an infestation is caught in the early stages, potential damages and risks are far less.
Ensure staff and workers are well trained and follow bed bug preventative measures. Ensure that staff checks all rooms for bed bugs while they clean, as bed bugs can be carried on and spread through various personal items. Furthermore, regularly lifting mattresses to ensure bugs are not hiding underneath are key to bed bug management and prevention. Linen and bedding should be regularly washed to ensure that hiding bed bugs are removed and killed.
Zero Termite and Pest offer quality commercial pest control services to ensure that early detection, prevention and treatment occurs. Contact us today for more information on Commercial Pest Control for your business.
Bed Bug Control: Prevention Tips?
---
Bed Bugs are easily spread and can move from one infested home via clothing, bedding and furniture.
Check second-hand furniture for infestations before bringing them home
Thoroughly clean second-hand furniture
Reduce the clutter in your home to eliminate as many hiding and nesting spots as possible
Vacuum furniture and carpets frequently to pick up any stragglers
Regularly clean and sanitise bedding and bedroom furniture to prevent infestation
Ensure cracks are sealed to restrict movement and nesting spaces
Bed Bug Control and Our Other Services
---
Experts in Pest Control
---
WE ARE PASSIONATE ABOUT CUSTOMER SATISFACTION
We undertake every job as if it were our own home.  We ensure every job is done with the utmost professionalism, using safe quality material.
We strive to maintain the highest standards while exceeding client's expectations at all levels.
 HONEST AND DEPENDABLE
All our staff are police checked and turn up on time every time. We complete all projects with integrity and fairness. We strive to offer the Sunshine Coast an honest and reliable service.
WE ARE ALWAYS IMPROVING
We keep up to date with the latest innovations and improvements in Pest Management technologies. We keep up with educating our clients about the risks and preventions involved in the Pest Industry.