Termite Baiting Stations Sunshine Coast
---
Prevent Future Infestations & Avoid Risks for Years to Come with this Eco-Friendly Solution
Termite Baiting Stations Sunshine Coast: Do you know how much damage termites can inflict on your biggest investment? Termites can cause thousands of dollars of structural damage before you even suspect you have a problem. With hundreds of termite species. It is said that 1 in 3 Australian homes have been damaged by termites, many of which could have been protected through precautionary measures such as termite baiting systems.
Termites have proven to be the most destructive pest and are a major cause of economic damage to many homes in Australia. With over 10 years' experience, Zero Termite and Pest has saved many homes from these destructive creatures.
Termite Causes
---
You may think that termites are only drawn by wood, but there are many reasons your home can be affected by termite activity.
Faulty plumbing, broken roof tiles and leaking shower can contribute to the moisture in the soil, creating the ideal environment for termites to thrive. Access to your property can be gained through and woody material such as roots and wooden structures that meet your home. Additionally, if there are cracks in your foundation, these pests will quickly seize the opportunity to strike
Got a Termite Problem? With our environmentally friendly termite management tools and techniques, you can be assured that your home is protected.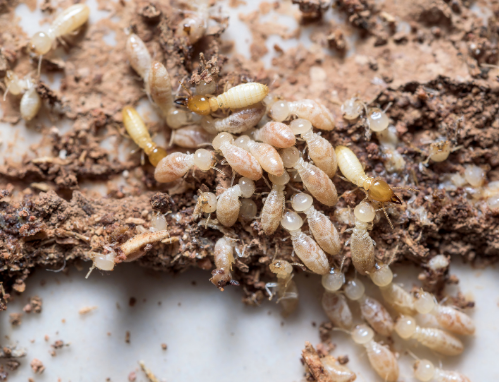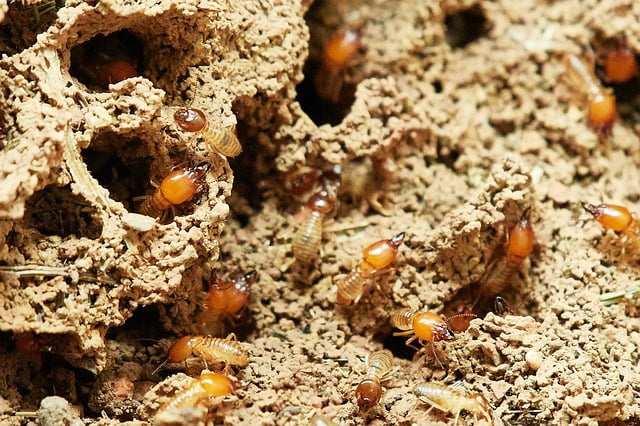 Termite Baiting Stations Sunshine Coast
What are Termite Baiting Stations?
---
Termite Baiting Stations Sunshine Coast: The traditional approach to termite control is to apply a liquid Termiticide under and around a building. However, many have sought out a more environmentally friendly alternative. A termite bait station is a termite control solution that is strategically installed to provide the most reliable pest management.
With these termite bait stations, small amounts of termiticide are housed in a hollow plastic cylinder that is released to knock out populations of termites foraging in and around your home. The termite's tunnel through the tube, consume the bait and share it with their colony, resulting in gradual elimination of the termite nest. Although the Termite Bait can take a few months to completely eliminate a termite colony, it also interrupts a termite's ability to consume wood, which drastically reduces the rate of wood consumption of the colony and in turn reduces further damages to your property.
Zero Termite and Pest use the Sentricon Always Active Baiting System. With the benefits of both chemical barriers and bait stations, the termite baiting stations are placed around the perimeter of your home and monitored by our technicians four times a year. They form a protective barrier around your home and provide unparalleled termite control protection.
Contact Zero Termite and Pest for a comprehensive baiting program that seeks to maintain a termite-free home.
All You Need to Know
---
Be sure your property is free from termites with a Termite Inspection & a Termite Bait Station treatment.
Don't place your home at risk, a termite inspection will identify vulnerabilities and ensure your property is protected. Even if the inspection uncovers a nest of termites, treatment can rid your home of them permanently. The cost of treatment is far less significant than any damage that may occur if left untreated.
It's important that a thorough termite inspection of the property is carried out before termite baiting stations are installed. This is done to determine the severity of your infestation and the appropriate corrective steps to take. Our termite management professionals are then able to advise you on the best installation and management programme, that would provide the most reliable termite control for your home.
Zero Termite and Pest specialise in a range of pest control and elimination, including termite control, and can effectively rid your home of live termites with our bait station systems.
All our Pest inspections are in compliance with the requirements of the Australian Standard.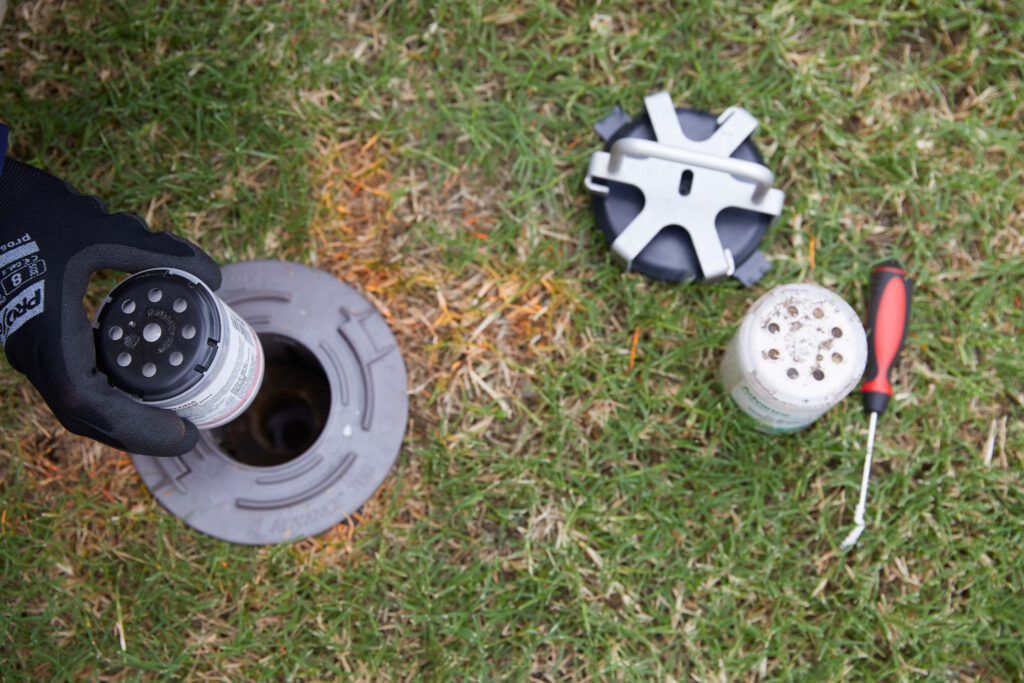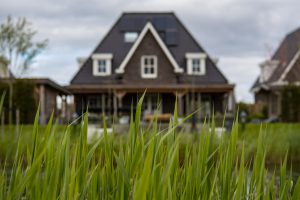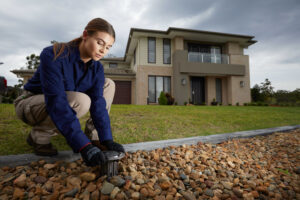 Termite Baiting Stations Sunshine Coast
What Are The Benefits?
---
Termite Baiting Stations Sunshine Coast: Termite baiting stations are suitable for anyone who wishes to protect their home from termite infestations. They have the added benefit of being able to be installed at any time, so you can avoid drilling, dust and disturbances!
These systems are fully safe and possess no immediate threat to your pets and family. They use a liquid-free chemical solution that poses no risk of exposure (except for the termites) to anyone in the area.
Termite baiting stations have the advantage of being environmentally friendly, as there is no excessive and irresponsible pesticide use. Unlike Chemical termiticides, the Sentricon system uses just grams of termite bait to effectively eliminate termite colonies- helping reduce the effect of pesticides on the environment.
Zero Termite and Pest are committed to offering the safest, most reliable termite control services for your home.
Worried About Safety?
---
Termite Baiting Stations Sunshine Coast: Termite baiting systems are often the preferred method of termite control for property owners. Each station is locked with a secure cap, and buried beneath the ground. The baiting formula that attracts termites is harmless to animals and children and wildlife. Termite Baiting stations are designed to eliminate insects with exoskeletons. This type of pest management is far more effective and safe for the long-term than many other chemical pesticides.
Although Termite Bait Stations can eliminate all the termite colonies under and around a property, previously occupied colonies may be invaded by new termites pests. Thus, it is recommended that the baiting process be continued at your property even after the active termite colonies are eliminated.
The biggest advantage compared to chemical barriers is the termite baiting station's ability to eliminate the source of your termite problem, the termite colony itself.
Request your obligation FREE quote today.
Termites and Your Business
---
Termite Baiting Stations Sunshine Coast: Have you ever thought about how a Termite infestation might affect your business? In addition to the extensive structural damages they cause, white ants could have severe consequences for your business's reputation, brand and profits.
Much like other pests that can attack retail businesses, such as cockroaches, ants, wasps and bed bugs, termites have a negative impact on your clients' shopping experience and perception of your business. Often it takes just one pest sighting to raise questions for customers about the cleanliness and quality of your retail business.
Contact Zero Termite and Pest for expert commercial termite control services
Termite Baiting Stations Sunshine Coast
---
WE ARE PASSIONATE ABOUT CUSTOMER SATISFACTION
We undertake every job as if it were our own home.  We ensure every job is done with the utmost professionalism, using safe quality material.
We strive to maintain the highest standards while exceeding client's expectations at all levels.
 HONEST AND DEPENDABLE
All our staff are police checked and turn up on time every time. We complete all projects with integrity and fairness. We strive to offer the Sunshine Coast an honest and reliable service.
WE ARE ALWAYS IMPROVING
We keep up to date with the latest innovations and improvements in Pest Management technologies. We keep up with educating our clients about the risks and preventions involved in the Pest Industry.