Termite Barrier: Looking For Something Effective?
---
Termite Barrier
---
It is said that 1 in 3 Australian homes have been damaged by termites. Many of which could have been protected through precautionary measures such as a termite barrier.
Termites have proven to be the most destructive pest and are a threat to homes and can often go unnoticed until it's too late.
With over 10 years' experience, Zero Termite and Pest has saved many homes from these destructive creatures, with such services.
Termite Causes
---
You may think that termites are only drawn by wood, but there are many reasons your home can be affected by termite activity.
Faulty plumbing, broken roof tiles and leaking shower can contribute to the moisture in the soil, creating the ideal environment for termites to thrive. Access to your property can be gained through and woody material such as roots and wooden structures that meet your home. Additionally, if there are cracks in your foundation, these pests will quickly seize the opportunity to strike
Got a Termite Problem? With our reliable termite management tools and techniques, you can be assured that your home is protected.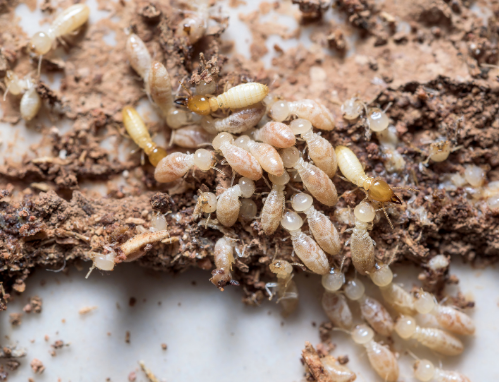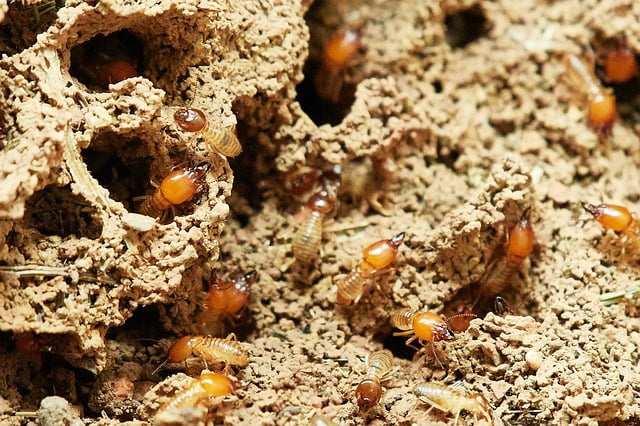 What is a Termite Barrier?
---
Termites make their tunnels mostly underground from their nests and will tunnel over vertical surfaces, such as piers and foundation walls to gain access to buildings. A termite barrier is a chemically treated zone around the perimeter of your home. It involves applying a Termiticide liquid to the soil under and around your home's foundations.
This is used to create a barrier to prevent termites from crossing the treated area and damaging your property. These Termiticides can be repellent or non-repellent.  The non-repellent Termiticide, which is preferred by Zero Termite and Pest, as its name states, does not repel the pest. The chemical is rather absorbed into termites who come into contact and spread across the colony, resulting in full elimination. Repellent Termiticide discourages termites from breaching the barrier but will still kill those who come into direct contact.
Unsure of what termite barrier products to use? Our expert technicians will advise you on the best solution and tailor the service to suits your needs.
Contact Zero Termite and Pest for a comprehensive barrier program that seeks to maintain a termite-free home.
Termite Barrier: Need to Know
---
A chemical barrier is a pest prevention system that is installed in a property to prevent and control future termite infestations. Our expert technicians add a liquid termiticide into the soil in and around your property and creates a treated zone that is undetectable to termites who carry it back to the nest and is spread throughout the whole colony. The chemical termiticide used in chemical barrier installation is completely safe for you and your family.
A Termite Barrier installation involves digging a trench around and below the footing of your building. This trench and soil are filled with a liquid termiticide that creates a termite control treatment zone.
Termite Inspections
It's important that a thorough termite inspection of the property is carried out before a chemical barrier is installed. This is done to ensure that there aren't any active termites already inside your home. If live termites are found within the property, they need to be treated before a chemical barrier can be installed. However, if no active termites are found your installation can continue.
Zero Termite and Pest specialise in a range of pest control and elimination including termite control and can effectively rid your home of live termites.
All our Pest inspections are in compliance with the requirements of the Australian Standard.
Consistent and periodical treatment is needed for effective and reliable termite control. For the best, expert termite barrier installation contact Zero Termite and Pest Today!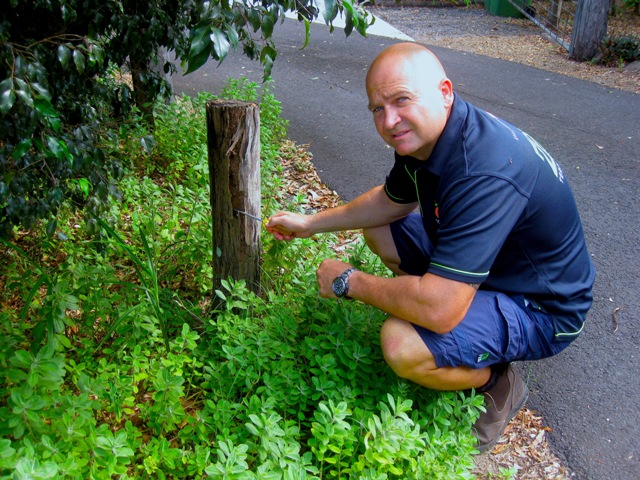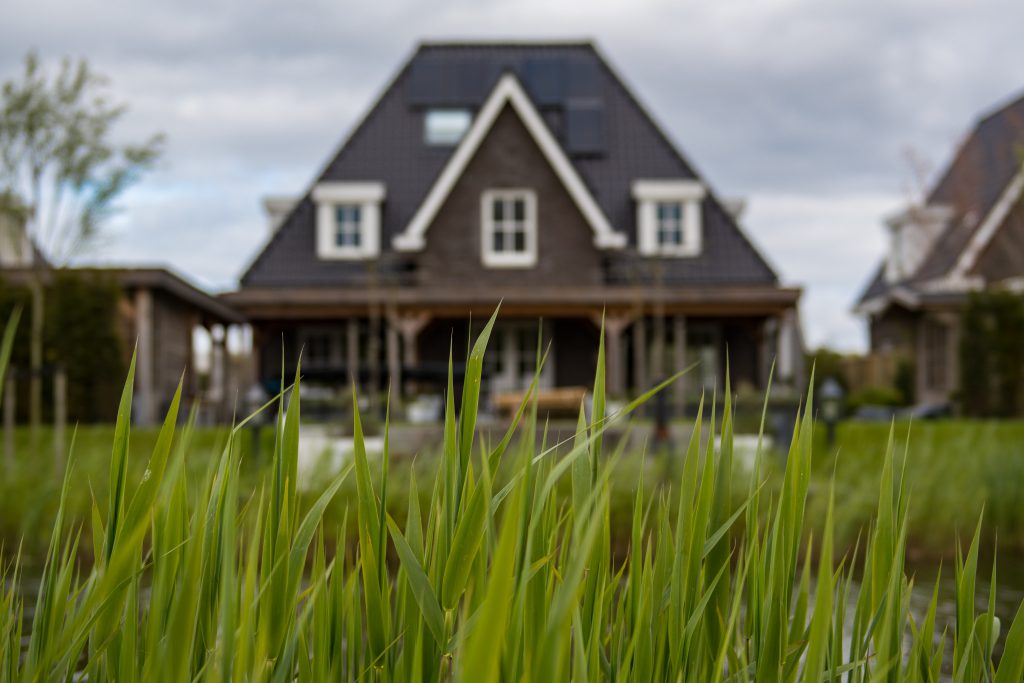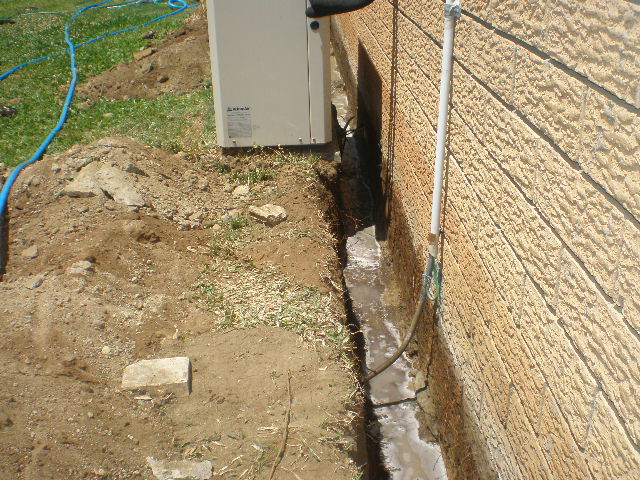 Termite Barrier: The Benefits
---
A termite barrier is suitable for anyone who wishes to protect their home from termite infestations. These barriers have the added benefit of being able to be installed at any time, unlike other barriers that need to be installed during construction.
A Termite barrier benefits all structures- new and old, residential or commercial. Utilising the latest termite barrier technology provides your home with long-lasting protection. The termiticides have a chemical life expectancy of up to 8 years, protecting your home from the 2 major termite species on the Sunshine Coast.
Much like common home flea treatments, termite barriers possess no immediate threat to your pets and family. As a liquid-based solution that is injected into the soil, termite barriers pose no risk of exposure (except for the termites) to anyone in the area.
Why Choose Zero Termite and Pest?
---
Termite prevention costs far less than fixing existing termite damage. While you can treat an area for an immediate solution, it's not a permanent solution! A chemical barrier protects a building from all termite infestations for up to 8 years.
With professional and expert termite protection technicians, a chemical barrier is a reliable solution for your termite infestations problems.
Our technicians at Zero Termite and Pest are knowledgeable and understand the nesting and behavioural habits of termites, thus offering fast and effective solutions that protect your home for the long term. Each service is tailored to you and your termite control needs.
Request your obligation FREE quote today.
The Termite Barrier Experts
---
WE ARE PASSIONATE ABOUT CUSTOMER SATISFACTION
We undertake every job as if it were our own home.  We ensure every job is done with the utmost professionalism, using safe quality material.
We strive to maintain the highest standards while exceeding client's expectations at all levels.
 HONEST AND DEPENDABLE
All our staff are police checked and turn up on time every time. We complete all projects with integrity and fairness. We strive to offer the Sunshine Coast an honest and reliable service.
WE ARE ALWAYS IMPROVING
We keep up to date with the latest innovations and improvements in Pest Management technologies. We keep up with educating our clients about the risks and preventions involved in the Pest Industry.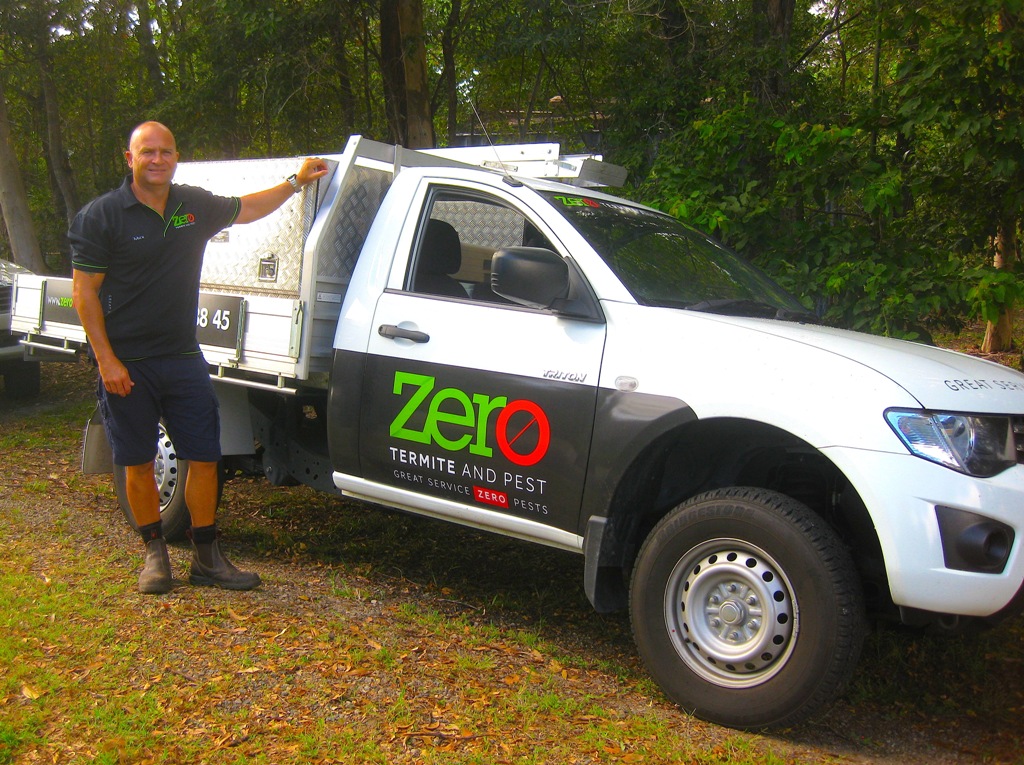 Want an Eco-Friendly Alternative?
---
Termite Baiting Alternative
Unsure if a termite barrier is a right fit for you and your home? Zero Termite and Pest offer an environmentally friendly alternative to a chemical barrier in the form of Termite Baiting Systems. By strategically placing termite bait, this control technique attracts the termites, who feed off them and die.
For more information on our termite barrier services, request a callback today!
Termidor Chemical Termiticide
---