Need Cockroach Control?
---
Providing Superior Cockroach Control Services
With many years of experience under our belt, Zero Termite and Pest are experts in cockroach control.
Not only do cockroaches make our skin crawl, but they are also known for spreading dirt and disease. Cockroach control is especially important for commercial establishments. If left untreated, cockroaches can rapidly multiply and will spread to neighbouring properties in a short matter of time. Cockroach control is essential before it becomes a big problem and requires the help of professional cockroach control services
Years of experience and in-depth knowledge have given our technicians a keen eye to recognise the signs and location of a cockroach infestation, providing you with the best cockroach control services.
Cockroach Facts
---
There are three main types of cockroaches that you will encounter on the Sunshine Coast, these are American, Australian and German Cockroaches.
The American and Australian cockroach: These insects have wings and can fly into your homes at any time through an unguarded window or door. They like to breed in the bark, leaf mulch and palm trees.
The German Cockroach: These are much smaller than the two species. Despite their size, they are fast breeders. They are attracted to food scraps, dirty dishes and poor hygiene, and can have entered your home via a storage container or the likes of. German Cockroaches are most commonly found in cafes, restaurants and bars.
It is difficult to eradicate entire roach colonies with home remedies. Zero Termite and Pest have tried and proven methods of treatment for full cockroach pest control.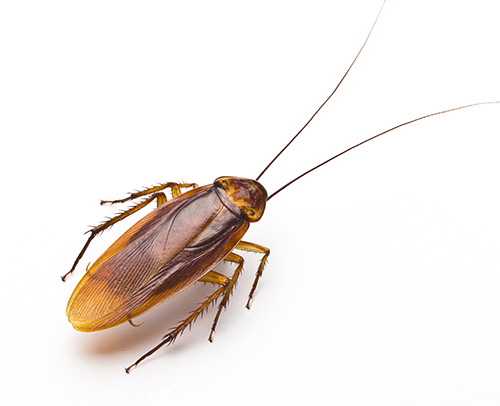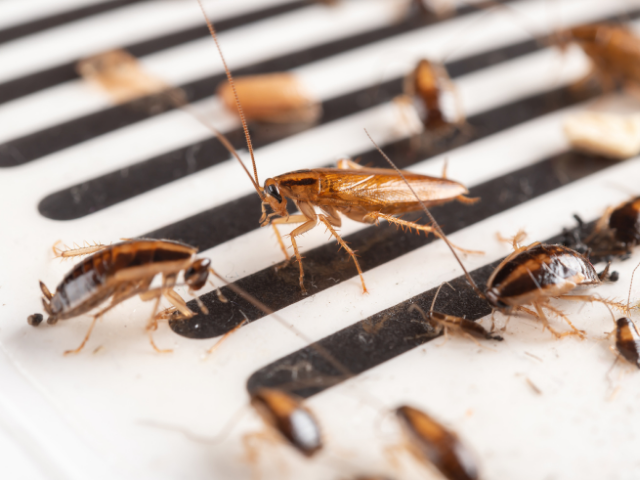 Do I Need Cockroach Control?
---
It is usually easier to spot the signs of a cockroach problem than the actual insect pest itself. They are mostly nocturnal and come out to feed mostly at night.
Keep an eye out for these cockroach infestation signs:
Unusual smell: A cockroach infestation will produce a lingering and unpleasant odour that will affect the items they touch.
Cockroach droppings: Cockroaches will produce small, brown/black cylindrical droppings.
Smear marks: If there is enough water, cockroaches will produce brown, irregular shaped smear marks. Check for marks on horizontal surfaces where cockroaches will scuttle along.
Shed skins: Cockroaches shed their skin 5-8 times as they mature to adults. These skins are usually found close to where the cockroaches are nesting.
Don't know if you've got an infestation? A pest inspection is the service for you. All our Pest inspections are in compliance with the requirements of the Australian Standard.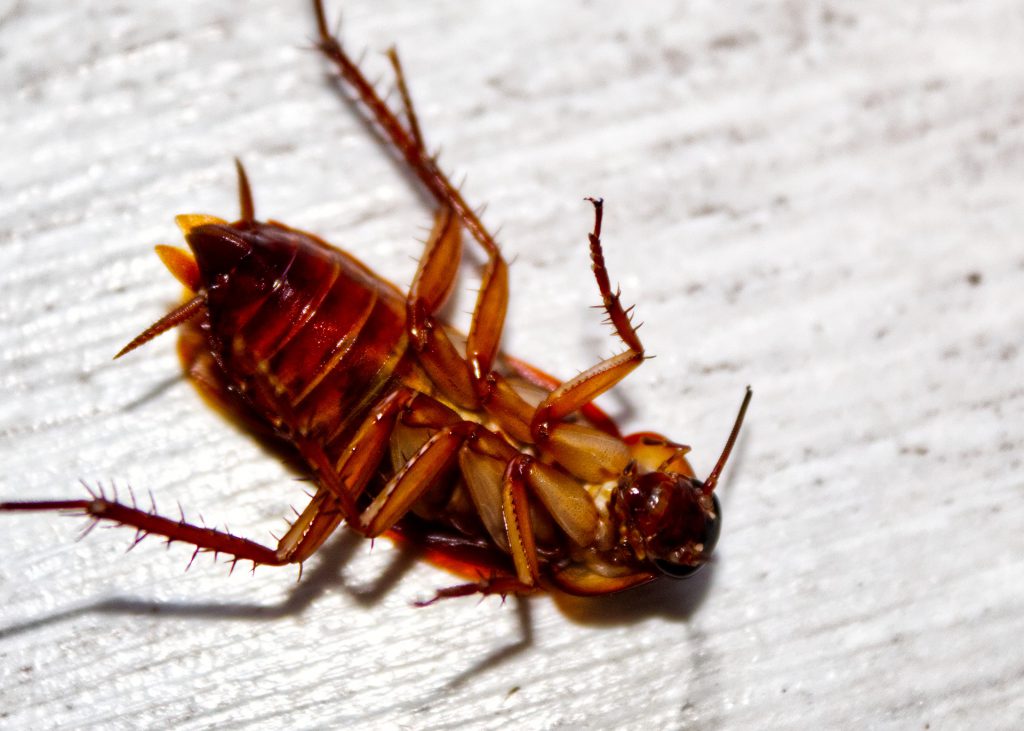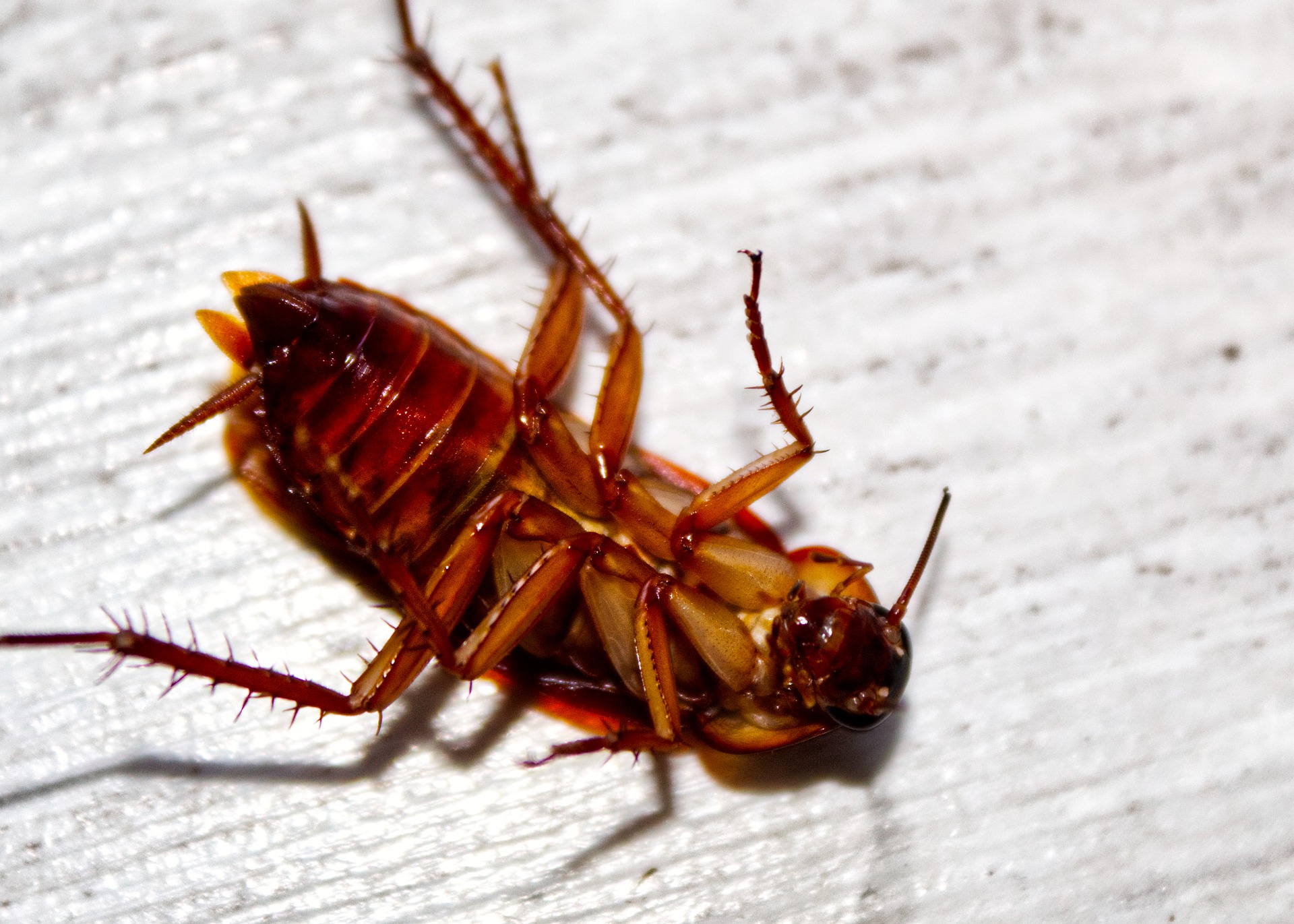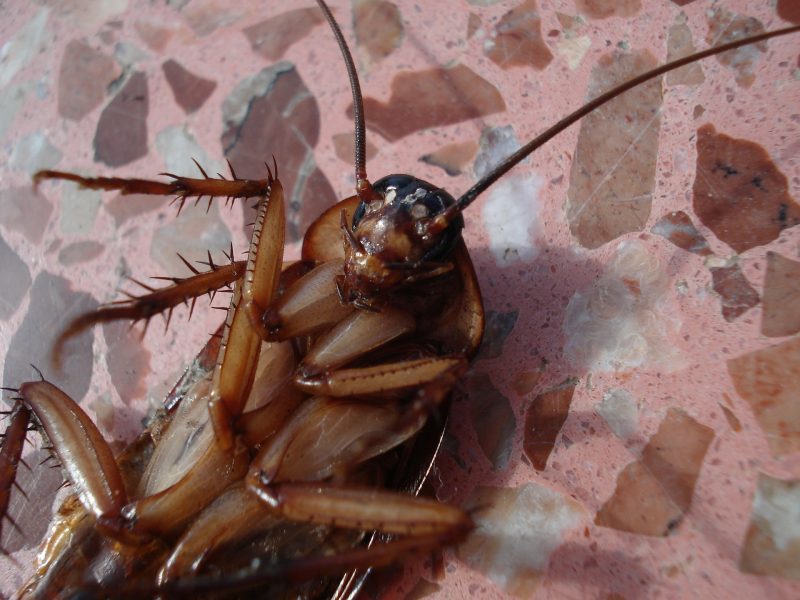 Cockroach Control and Your Business
---
A cockroach infestation can be detrimental to any business image.
With a constant stream of guests and clients, a cockroach infestation is inevitable. A hands-on approach is beneficial to the effective treatment and management of cockroach infestations.
If left untreated, cockroaches can quickly spread and take over. Zero Termite and Pest offer quality commercial pest control services to ensure that early detection, prevention and treatment occurs.
Contact us today for more information on Commercial Pest Control for your business.
Cockroach Control: Prevention Tips
---
Cockroach control is serious business! Here are a few steps to take to prevent any future infestations:
Keep bins clean and sealed
Keep areas liquid and crumb-free and food in airtight containers
Cockroaches love warm places. Be sure keep areas like underneath fridges and around electrical items clean and free from dust.
Food and dust often collect in and around sofas, be sure to vacuum these areas regularly.
Seal gaps around doors and windows.
Fix all water leaks in and around your home.
Cockroach Control: Why us?
---
Cockroach Control can be difficult. DIY gels and sprays may help get rid of an ant here and there. But for reliable and effective solutions, contact our experts at Zero Termite and Pest.
Our technicians are knowledgeable and understand the nesting and eating habits of cockroaches, thus offering fast and effective solutions that protect your home for the long term. Each service is tailored to you and your cockroach control needs.
We use a variety of safe and environmentally friendly gels, dusts and chemical applications.
Experts in Pest Control
---
WE ARE PASSIONATE ABOUT CUSTOMER SATISFACTION
We undertake every job as if it were our own home.  We ensure every job is done with the utmost professionalism, using safe quality material.
We strive to maintain the highest standards while exceeding client's expectations at all levels.
 HONEST AND DEPENDABLE
All our staff are police checked and turn up on time every time. We complete all projects with integrity and fairness. We strive to offer the Sunshine Coast an honest and reliable service.
WE ARE ALWAYS IMPROVING
We keep up to date with the latest innovations and improvements in Pest Management technologies. We keep up with educating our clients about the risks and preventions involved in the Pest Industry.